Web3-aaS

Next-Gen hybrid blockchain network

Try our Layer 1 Sandbox Blockchain to experience the power of THXNET.
See more
Accelerating the Web3 world! Web3-aaS
THX
NET.
01

A Layer 0 / Layer 1 network to achieve a true Web2.0 x web3 hybrid environment.

02

Provides a one-stop web3 solution

03

Covering from the protocol layer to the application and service layer

04

Enabling Web2.0 companies to quickly build their own web3 services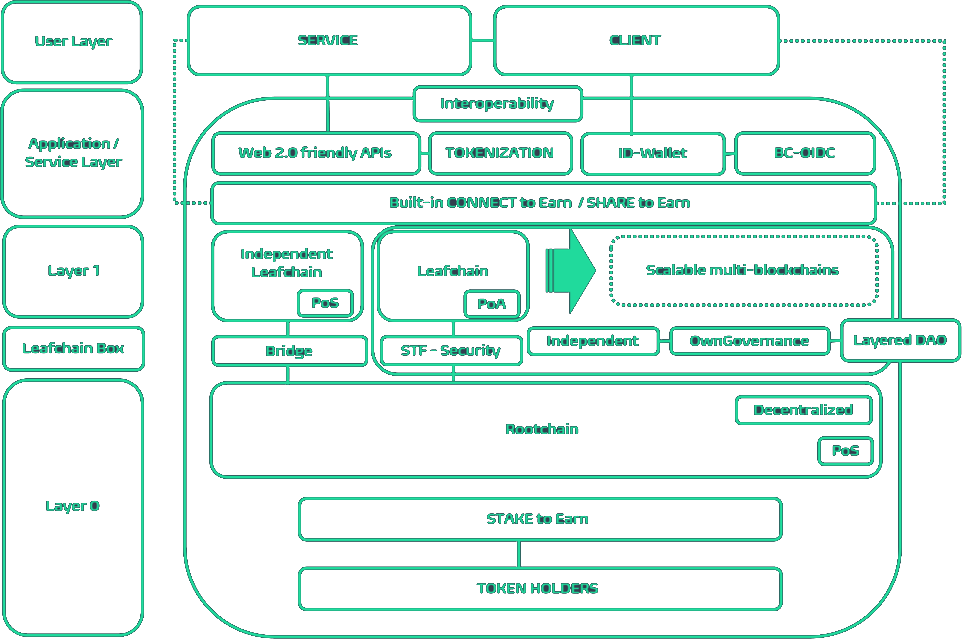 Our Project
Web3-aaS
You can start using your own Layer 1 Blockchain right away
THXNET. offers FIAT-based payment for the initial fee and the monthly maintenance fee, like general SaaS products.
Paying by cryptocurrency or holding tokens is not necessary.
In this manner, we believe that it helps users who encounter legal and tax issues in some countries, including Japan.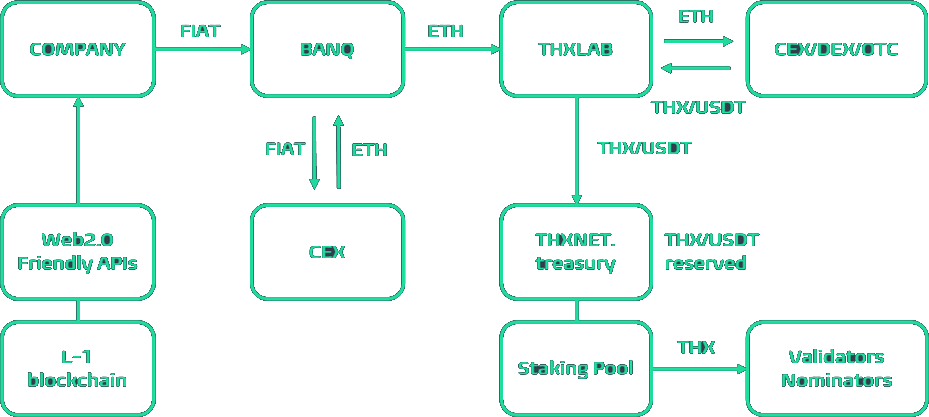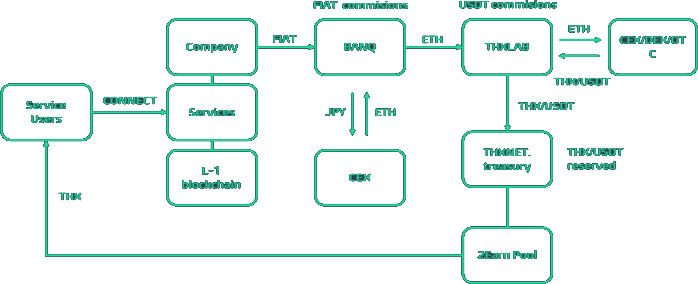 ConnectToEarn – ShareToEarn
THXNET. provides built-in To-Earn features.
ConnectToEarn :Layer 1 Leafchains users' services can incentivize their services' users to sign up with ID-Wallet. The services' users will receive THX as a reward and be engaged in ID-Wallet capability at the same time.
We believe that paying directly to your target users instead of paying huge Ads costs is a very web3 way of acquiring customers.

ShareToEarn :
Layer 1 Leafchains users' services are capable of interoperability with ID-Wallet. But service users are the ones who decide to share their data or not.
We also believe that this manner is incentivized and decentralized data management and it gives a web3 way of new user experience.
Flywheel
THXNET. will grow in the big eco-cycle of services and users empowered by ID-WALLET.
This cycle will be maintained by the well-managed, scalable Layer 0/Layer 1 structured infrastructure, which is the core system of THXNET.. It will support more services and users to use ID-WALLET.
On top of that, the built-in 2Earn (Connect2Earn and Share2Earn) will strongly boost this cycle to grow bigger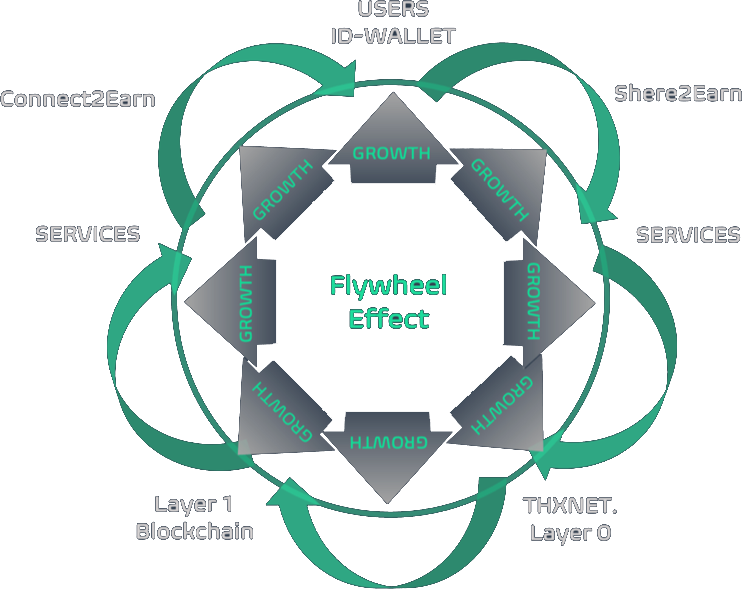 Roadmap
2019/02

Issue ERC20 and ERC721 compatible token module THX on Ethereum Mainnet

2019/07

Launch So-Lo-Mo application based on THX token, thx!App

2020/02

Issue thx! token module on the first L1 using Bifrost crosschain module

2020/04

Launch next generation thx!App based on L1 thx! token

2021/05

Launch CRM and B2C version of thx!App, x!pot

2021/08

Issue LMT token module on the second L1 with Bifrost crosschain module

2021/09

Launch user-friendly NFT platform based on LMT, LimiteT

2022/09

Start re-working THXNET. as a L0/L1 Web3 infrastructure with Data and Sovereign Identity solution

2022/10

Launch Web2-to-Web3 Sovereign Identity and Data Exchange solution based on THXNET. L1, Web3Connect and Web3Wallet

2023/02

Launch Alpha ver. L0 Testnet Rootchain

2023/04

Launch Alpha ver. L1 Testnet Leafchains for thx! and LMT

2023/05

Launch Alpha ver. CONNECT-to-Earn and SHARE-to-Earn on all Testnet Leafchains

2023/05

Launch Alpha ver. THXNET. Discord DAO Chatbot

2023/06

Launch L0 Mainnet Rootchain, with Bifrost crosschain module

2023/06

Launch L1 Mainnet Leafchains

2023/06

Release Testnet Rootchain, Leafchains and their application layer

2023/06

Launch a sandbox environment in Testnet Leafchain for hackathon and hacking

2023/07

Release ID-Wallet unification

2023/08

Release General thx! API

2023/09

Release new GRPC HelperAPIs

2023/10

Release THXNET. Mobile Portal App – 'THXCONNECT'

2023/11

Release Layered DAO

2023/12

Release ID-Wallet Audit Trail

2024/01

Release Customizable Scoring (WASM-injection)

2024/03

Releasee Private Leafchain

2024/04

Releasee Bridged PoS
Our Team Members
We are a diverse and remote team that is comprised of experts in various fields, including fintech, Web3, technology, traditional finance, and many others.